General Dentistry In Washington, DC - Always Smile DC
If you think about all your general dentist does for you and your family it isn't hard to figure out the importance of coming into our office for routine care. In fact, general dentistry is the first line of defense against common dental issues like decay and gum disease. By coming in to your Foggy Bottom, Washington D.C. dentist every six months for exams and cleanings, we are able to detecting problems during their earliest stages when it's easier to treat.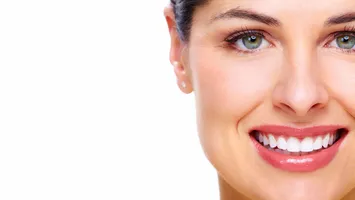 Are These Routine Oral Exams Actually Important?
These routine oral exams may not seem very important. In fact, if you aren't experiencing any dental issues or symptoms then everything must be fine, right? Well actually, many times people with dental problems don't often experience any symptoms, so the only way we actually know there is an issue is with these preventive cleanings and checkups.
What Are Other Benefits Of Having A General Dentist?
A general dentist also gets to know the growing needs of every member of your family. We check off important dental milestones for your children, provide orthodontic treatments that cater to any member of the family, remove plaque and tartar buildup to prevent cavities and gum disease and also educate our patients on the importance of at-home oral care.
As if this wasn't enough, we also offer a full list of dental services for patients who are having issues with their smile. Some of these offerings include:
Root canals
Dental fillings
Dental bridges
Dental crowns
Gum disease treatment
Dentures
Porcelain Veneers
Dental bonding
What Else Does Always Smile DC Offer?
While the goal behind general dentistry is to prevent issues from happening to your smile, we also know that this isn't always avoidable. That's why we also offer the best in cosmetic and restorative dentistry, as well as other dental services. After all, we want you to have a one-stop dental shop that you and your family can always turn when you need it the most.
If you are looking for general dentistry for regular dental upkeep, then choose Always Smile DC by calling our office located in the Foggy Bottom neighborhood of Washington, DC at (202) 728-0896.